8.22 BIG KIDS TURTLE CLASS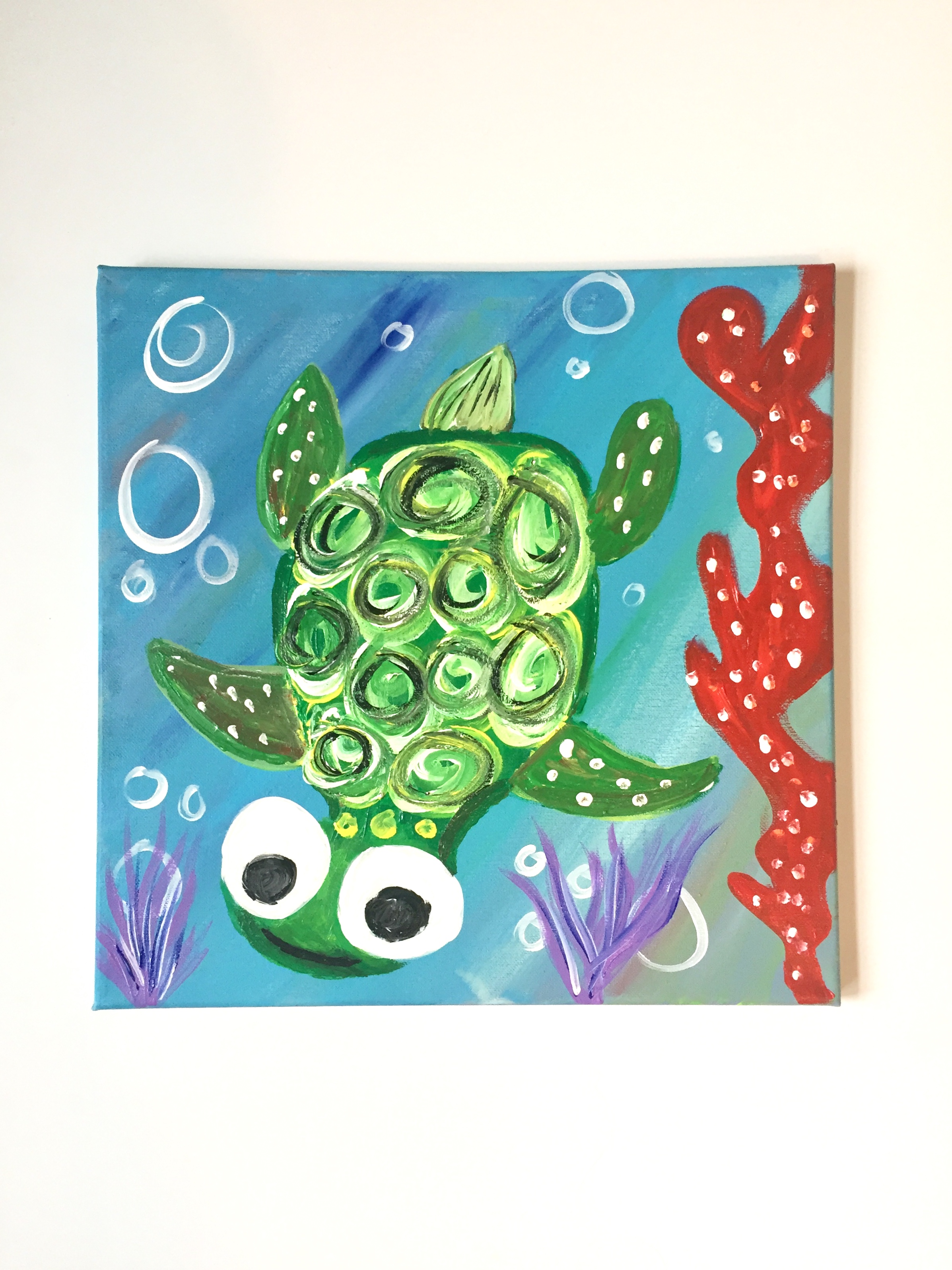 8.22 BIG KIDS TURTLE CLASS
Date: Thursday August 22nd 1PM - 2:30 PM Location: The Artisan Oyster (inside the Kalispell Mall across from The Buckle) Cost: $20 per child Ages: 9-15 Must pay in full online to register.
Kids painting class! They will learn how to use the brushes, blend the colors, and build composition, and be encouraged to look beyond the steps and be creative. This is not like a school art class, no grades just creative ideas! Class is for ages 9-15. (Age range is a guideline for ability level)
Includes
Paint materials to use during event (brushes, palette knives, paint, aprons, easel)
11x14 in canvas
Guided instruction from start to finish
A non judgmental, inclusive, educating environment!
Location
20 N Main St. Kalispell, MT
Our studio is located inside the Kalispell Center Mall, across from The Buckle
This is a Kids only class!
Your child must be mature enough to be left alone in the studio with others for one hour. There is not space in the studio for parents to come and sit next to kids and watch. The purpose of the class is for them to develop their own unique, artistic styles and become independent artists!
Instructor: Jenny Boreson
Questions? Call Ashley at 715-220-1777 or email hello@theartisanoyster.com
Only 12 available